ขอเชิญสมาชิกเข้าร่วมสัมมนาวิชาการ ในงาน ThaiNOG Day #2
วันพุธที่ 8 พฤษภาคม 2562 เวลา 8.30-17.30 น.
ณ ห้อง เบญจสิริ 3  โรงแรมโนโวเทล สุขุมวิท 20 กรุงเทพฯ 
กำหนดการ
08:30 – 09:00   Registration
09.00 – 09.15    Welcome Speech and Opening Remark
09.15 – 09.45    Keynote (David conrad – ICANN)
09.45 – 10.15     The OTT challenge – (Kam Sze Yeung – Akamai)
10.15  – 10.45     RouteViews Evolves: Modernizing the BGP Collector for
                                Today's Researcher – (Philip Smith – NSRC)
10.45 – 11.00       — Break —
11.00 – 11.30       Network Disaster Recovery (Matt Jansen – Facebook)
11.30 – 12.00      VXLAN Tutorial – (Therdtoon Theerasasana – Cisco)
12.00 – 12.30     Netflix OCA Program – (Jocelyn Ooi Wan Yee – Netflix)
12.30 – 13.30      — Lunch —
13.30 – 14.00     Keynote – RPKI (Paul Wilson – APNIC)
14.00 – 15.15     RPKI Tutorials – (Tashi Phuntsho – APNIC)
15:15 – 15:45      — Break —
15.45 – 17.00     RPKI Tutorials – (Tashi Phuntsho – APNIC)
17:00 – 17:30     Q&A and Closing
* สำหรับผู้ที่สนใจเป็นวิทยากร สามารถนำเสนอหัวข้อได้ ที่นี่
กำหนดวันสุดท้ายของการนำเสนอหัวข้อคือวันที่ 1 พ.ค. 2562
คุณสมบัติของผู้เข้าร่วมสัมมนา
– เป็นเจ้าหน้าที่ด้านเทคนิคที่กำลังดูแล หรือให้บริการระบบเครือข่าย และต้องการเรียนรู้เพิ่มเติมเพื่อพัฒนาระบบเครือข่าย
– ผู้ที่เข้าร่วมจะถือว่าเข้าใจระบบเครือข่าย และระบบโดเมนเนมเบื้องต้น
– เป็นเจ้าหน้าที่ด้านเทคนิคที่ปฏิบัตงานด้าน IT Security
ลงทะเบียนร่วมงานได้ที่
https://bit.ly/2TnL6Y8
ขอสงวนสิทธิ์สำหรับผู้ที่ได้รับการยืนยันเข้าร่วมงานเท่านั้น (ไม่รับ Walk-In)
* สำหรับผู้ลงทะเบียนผ่านแบบฟอร์มออนไลน์ กรุณารอทีมงานติดต่อเพื่อยืนยันสิทธิเข้าร่วมงาน ThaiNOG Day ผ่านทางอีเมล์ที่ลงทะเบียนผ่านแบบฟอร์มลงทะเบียนออนไลน์ และจะต้องมีรายชื่อแสดงทางหน้าเว็บไซต์ของชมรมฯ
วิทยากร
David Conrad
SVP & Chief Technology Officer @ ICANN
 As the Chief Technology Officer of the Internet Corporation of Assigned Names and Numbers (ICANN), David Conrad is at the heart the organization's mission to help maintain the security, resiliency and stability of the Internet's system of unique identifiers that ICANN helps coordinate. Prior to being named CTO, Conrad held several different positions at ICANN, including Vice President of Infrastructure & Technology and General Manager of the Internet Assigned Numbers Authority.
Before joining ICANN, Conrad helped found a number of Internet startups, including Nominum, a firm focused on Internet name and address management products and services and was involved in the creation of the second Regional Internet Registry (RIR), Asia Pacific Network Information Center, the Internet address allocator for the Asia and Pacific Rim region.
In 2011, Conrad provided senior-level advice and technical input for CloudFlare, as a member of the organization's technical staff. Prior to that, Conrad was the Executive Director of the Internet Software Consortium during the development of the "BINDversion 9″ domain name server. He was also the seventh employee at the Internet Initiative Japan Corporation in Tokyo, and has held a number of software and infrastructure research and development positions throughout his career.

Kam Sze Young
Principal Network Architect @ Akamai
Kams Yeung is a Principal Network Architect at Akamai Technologies, the world largest CDN. Kams has responsibilities primarily covering peering; routed interconnections and capacity planning. Kams is a 18 years' experience veteran of the Internet industry and an international network engineering, operations and data center professional. He has served as an infrastructure team member during APRICOT-APAN 2011. Before Akamai, Kams was Product Manager at Equinix, and Senior Manager, IP Engineering at Pacnet. He is a regular supporter of APRICOT, APNIC, APF, and other industry community gatherings.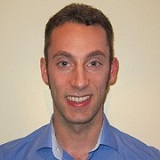 Matt Jansen
Edge Strategy Manager @ Facebook
Matt is Edge Strategy Manager at Facebook responsible for the Asia Pacific region based in Hong Kong. In this role he looks after peering & caching relationships, building and maintaining long term partnerships with the networks in the region helping Facebook to make the world more open and connected 🙂
Before joining Facebook Matt was Senior Network Architect at Akamai and Peering Manager at Cable&Wireless Worldwide, with a long time focus on the Asia Pacific region.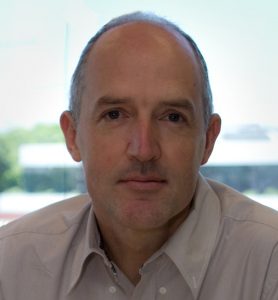 Paul Wilson
APNIC
Paul Wilson has nearly 30 years' involvement with the Internet, including 20 years as the Director General of APNIC, the Regional Internet address Registry for the Asia Pacific. In this role, he has led APNIC's development as a provider of critical Internet services and as a key contributor to Internet growth and development throughout the Asia Pacific. Mr Wilson has worked as an expert and leader across the full range of communities and organisations involved in Internet development, including ISPs and network operators, non-profit organisations, governments and governmental agencies; and with many key organisations including RIRs, IETF, ICANN, ISOC, APEC-TEL, ITU and others.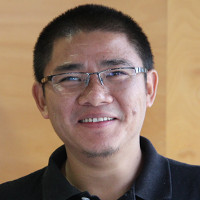 Tashi Phuntsho
APNIC
Tashi has experience in IP and transmission network design, operation, and maintenance having worked as a transmission engineer and IP core network engineer for more than a decade. He has been involved in capacity development in the APNIC community by providing technical assistance and training in number of technical areas such as Routing & Switching, Network Architecture, IXP design and deployment, Network Security, IPv6 deployment, DNSSEC, and so on.
ผู้สนับสนุน
Host


Network Sponsor

Gold Sponsor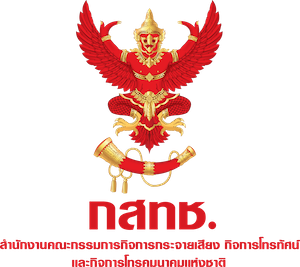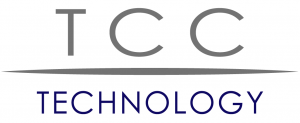 Silver Sponsor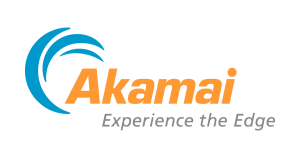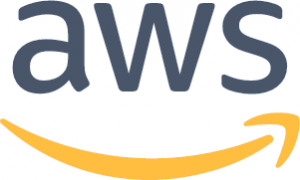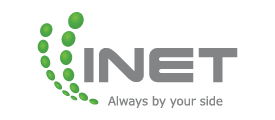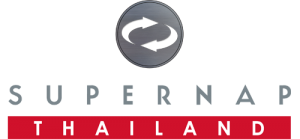 Bronze Sponsor


In-kind Sponsor