ขอเชิญสมาชิกเข้าร่วมสัมมนาวิชาการ ในงาน ThaiNOG Day

วันจันทร์ที่ 21 พฤษภาคม 2561 เวลา 9.00-17.00 น.
ณ โรงแรมฮิลตัน สุขุมวิท กรุงเทพฯ
กำหนดการ
09:00 – 09:15 Registration
09:15 – 09:30 Opening remarks
• Paul Wilson, APNIC
09:30 – 10:45 APNIC Security Tutorial (1) (pdf)
• Tashi Phuntsho, APNIC
• Jamie Gillespie, APNIC
10:45 – 11:00 — Break —
11:00 – 12:00 APNIC Security Tutorial (2) (pdf)
12:00 – 13:00 — Lunch —
13:00 – 14:30 APNIC Security Tutorial (3) (pdf)
14:30 – 14:45 — Break —
14:45 – 15:00 Cryptocurrency Hacked using BGP Hijacking (pdf)
• Manutsiri Chansutthirangkoo, Mahidol University
15:00 – 16:00 Securing the DNS (pdf)
• Champika Wijayatunga, ICANN
16.00 – 16:30 RIPE ATLAS & Quad 9
• Nishal Goburdhan, PCH
16:30 – 17:00 SP Routing Innovation with Segment Routing, VXLAN and EVPN (pdf)
• Patarakorn Vaeteewootacharn, Arista
17:00 – 17:30 Q&A and Closing
Content outline:
• Network security fundamentals
• Securing different layers
• Cryptography and PKI
• Network infrastructure security
• Monitoring and managing access
• Network Analysis and forensics
คุณสมบัติของผู้เข้าร่วมสัมมนา
– เป็นเจ้าหน้าที่ด้านเทคนิคที่กำลังดูแล หรือให้บริการระบบเครือข่าย และต้องการเรียนรู้เพิ่มเติมเพื่อพัฒนาระบบเครือข่าย
– ผู้ที่เข้าร่วมจะถือว่าเข้าใจระบบเครือข่าย และระบบโดเมนเนมเบื้องต้น
– เป็นเจ้าหน้าที่ด้านเทคนิคที่ปฏิบัตงานด้าน IT Security
ลงทะเบียนร่วมงานได้ที่
ปิดรับลงทะเบียน
ขอสงวนสิทธิ์สำหรับผู้ที่ได้รับการยืนยันเข้าร่วมงานเท่านั้น (ไม่รับ Walk-In)

วิทยากร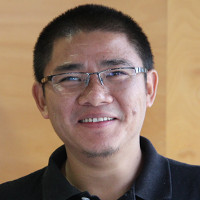 Tashi Phuntsho
APNIC
Tashi has experience in IP and transmission network design, operation, and maintenance having worked as a transmission engineer and IP core network engineer for more than a decade. He has been involved in capacity development in the APNIC community by providing technical assistance and training in number of technical areas such as Routing & Switching, Network Architecture, IXP design and deployment, Network Security, IPv6 deployment, DNSSEC, and so on.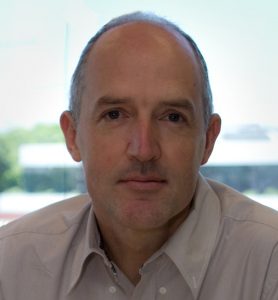 Paul Wilson
APNIC
Paul Wilson has nearly 30 years' involvement with the Internet, including almost 20 years as the Director General of APNIC, the Regional Internet address Registry for the Asia Pacific. In this role, he has led APNIC's development as a provider of critical Internet services and as a key contributor to Internet growth and development throughout the Asia Pacific. Mr Wilson has worked as an expert and leader across the full range of communities and organisations involved in Internet development, including ISPs and network operators, non-profit organisations, governments and governmental agencies; and with many key organisations including RIRs, IETF, ICANN, ISOC, APEC-TEL, ITU and others.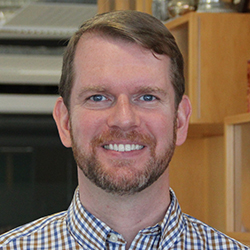 Jamie Gillespie
APNIC
Jamie Gillespie is an Internet Security Specialist at APNIC, providing security training, outreach, and development of Computer Security Incident Response Teams (CSIRTs) in the Asia Pacific region. This directly supports APNIC's vision of "A global, open, stable, and secure Internet that serves the entire Asia Pacific Internet community".
Jamie is a Certified Information Systems Security Professional (CISSP), Information Systems Security Architecture Professional (ISSAP), and presenter on incident response, technical, physical, and management security topics.
With over 16 years of Information Security experience, Jamie started his IT career at the backbone Internet provider UUNET Canada before holding a range of information security roles at AusCERT, Google, and Macquarie Cloud Services.
When not working in security, Jamie raises 2 mini-hackers and is a volunteer advanced responder and trainer for St John Ambulance.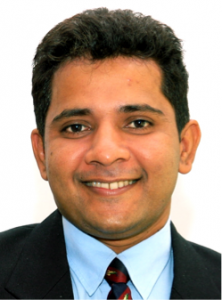 Champika Wijayatunga
ICANN
Champika is the ICANN's Regional Security, Stability and Resiliency (SSR) Engagement Manager for the Asia Pacific. He is part of ICANN's Global Stakeholder Engagement (GSE) and SSR Teams and represents ICANN in Security, Technical, Law Enforcement and Capacity Building forums in the APAC region.
Prior to ICANN, Champika held managerial, specialist and liaison roles at the Asia Pacific Network Information Centre (APNIC), the Regional Internet Registry for the Asia Pacific. Champika started his career with IBM Corporation as a Systems Engineer and later worked in IT industry, academia, research, and training environments in the Asia Pacific. Champika received a number of excellence awards during his academic and professional careers and also served in various technical community groups and committees.
Nishal Goburdhan
PCH
Nishal is an Internet Analyst at Packet Clearing House (PCH), working primarily in the Middle East and African region. He has established, worked with, and continuously supports Network Operator Groups (NOGs) across the globe, promoting self-development through the Internet.
Nishal is also the general manager for the community-run Internet Exchange Points (INXes) for South Africa. Both from a technical and policy background, Nishal has been involved in developing interconnections and Internet Exchange Points across the globe, and now adds those years of experience to Africa's largest peering points.
He's been CTO, and Senior Project Manager: Global Infrastructure, for AfriNIC, the Regional Internet Registry for Africa, and has worked in several roles at Internet Solutions, South Africa's largest corporate ISP, growing their infrastructure to a multinational service provider, operating across 4 continents during his 12 year working stint there.
Nishal is passionate about transferring knowledge to developing countries. He has been a long-term volunteer instructor for the African Network Operators Group (AfNOG) for more than a decade, and routinely teaches at NOGs around the globe.
Patarakorn Vaeteewootacharn
Arista
สนับสนุนโดย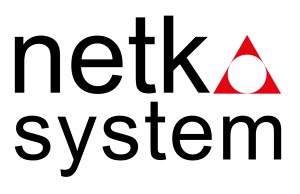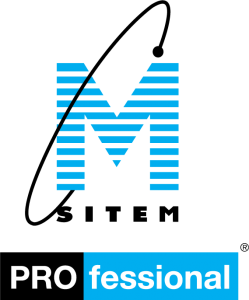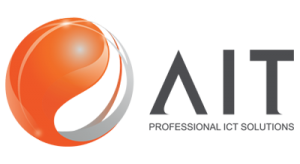 ผู้เข้าร่วมงาน

ทีมงานได้ส่งอีเมล์ยืนยันสิทธิไปยังอีเมล์ที่ท่านได้ลงทะเบียนไว้ หากไม่ได้รับ หรือยืนยันสิทธิแล้วไม่มีรายชื่อปรากฏ กรุณาติดต่อ sc@thainog.or.th